HISTORICAL URBAN LANDSCAPES
How were past cities planned and built and how did they function? These are some of the questions I am investigating in my research. One of the aspects that I am interested in is how cultural heritage can be incorporated into urban planning policies and development projects. In my view, digital tools offer an unprecedented opportunity for knowledge integration and sharing between the city of the past and the city of the present to foster heritage policies and community participation.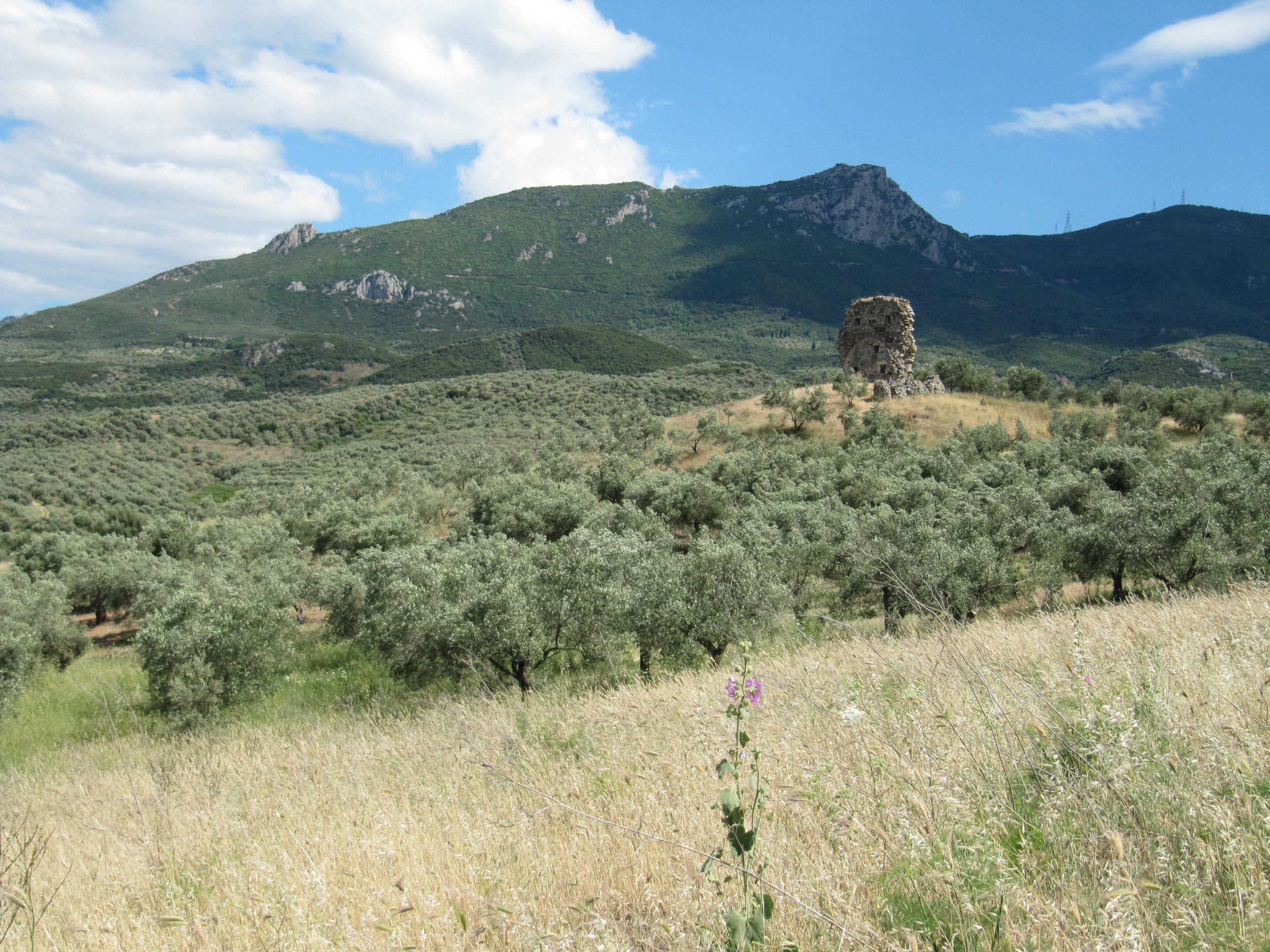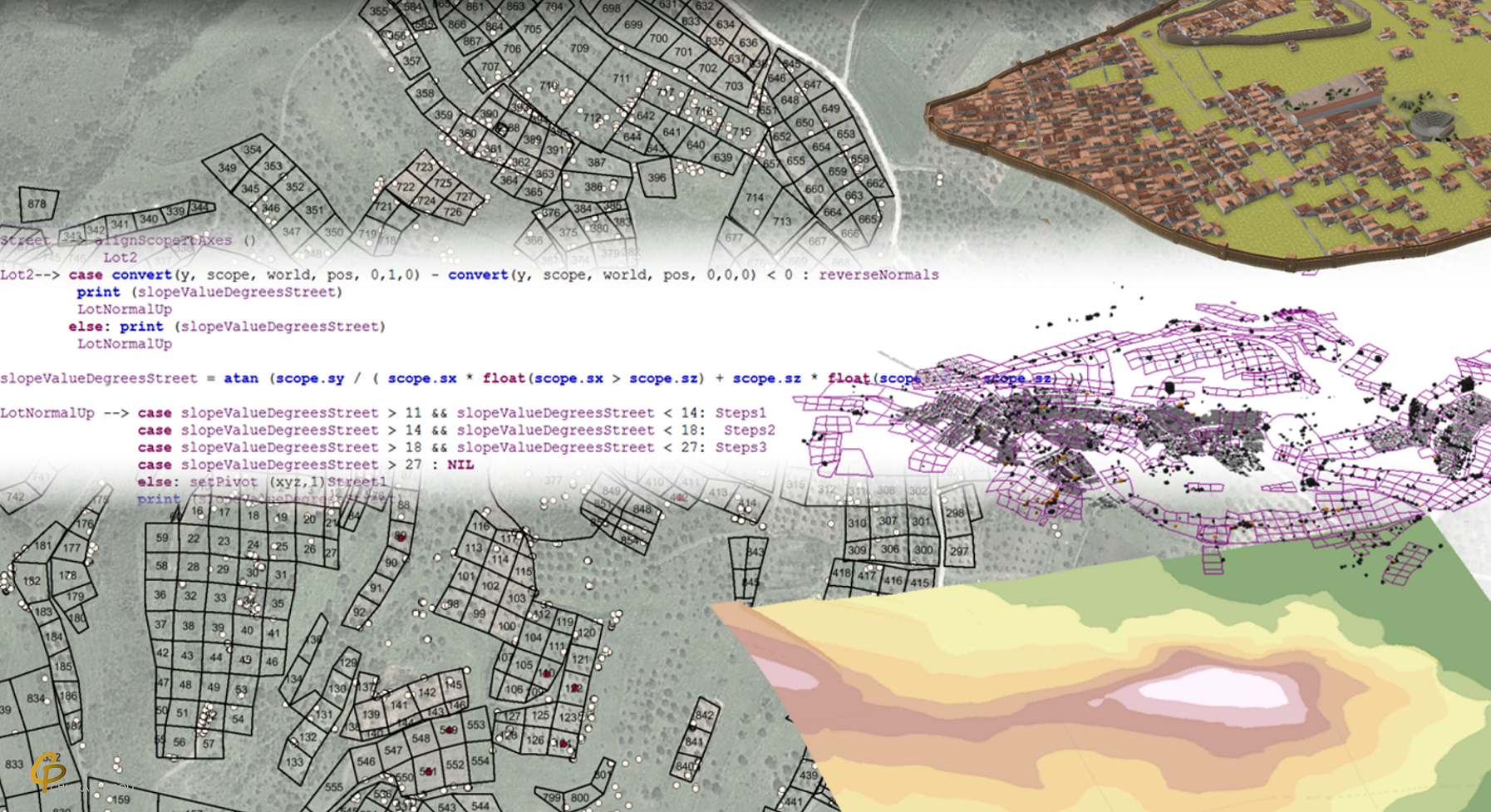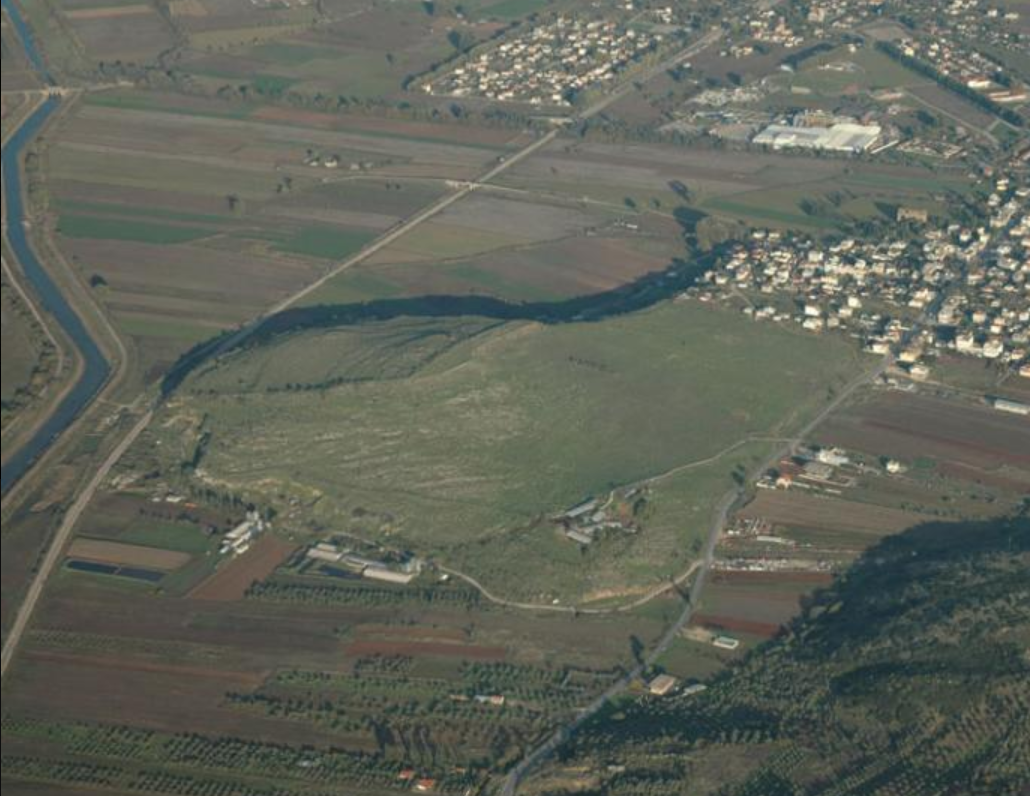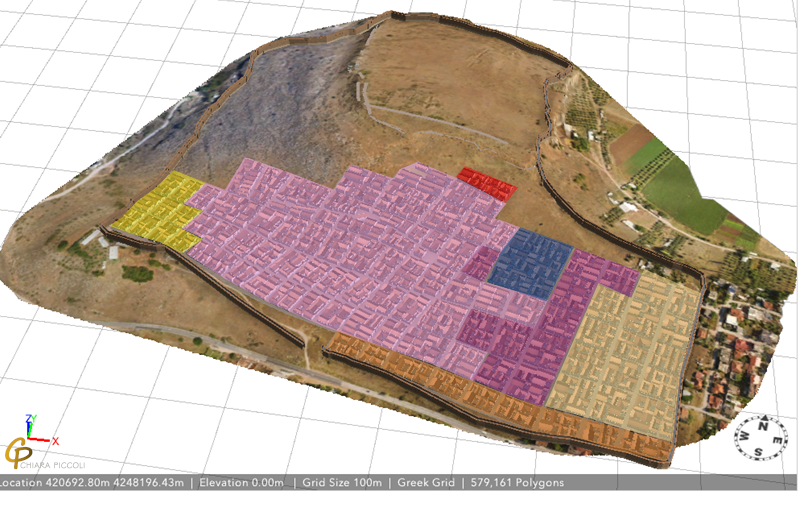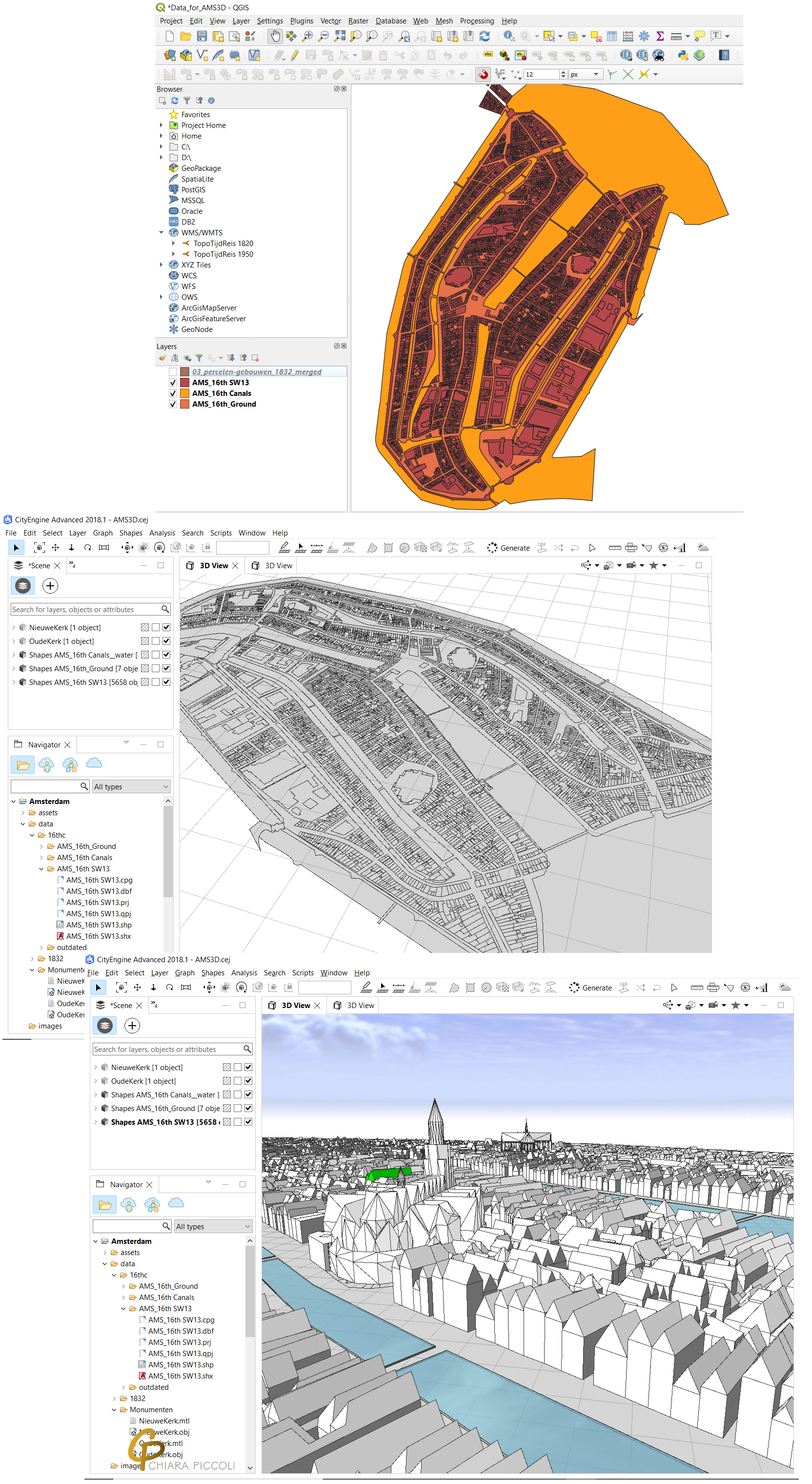 Screencast of the CityEngine workspace showing how alternative hypotheses about Koroneia's distribution of houses can be created by changing the initial slope used as input value. You can view my provisional 3D reconstructions of Koroneia's urban extent here and access the rule files of this project here.
HOUSES & ARCHITECTURAL HERITAGE​
I take an interdisciplinary approach to examine houses as architectural structures and microcosmoi of human activities. Questions that I investigate in my research concentrate on the use and experience of space, agency and self-representation. To do so, I examine a combination of archaeological, archival, building historical and (art) historical sources and I use digital methods to integrate these sources and visualize and evaluate hypotheses. A key component of my research is the creation of 3D reconstructions of architectural heritage to visualize past building phases and forgotten room functions and to make this knowledge accessible.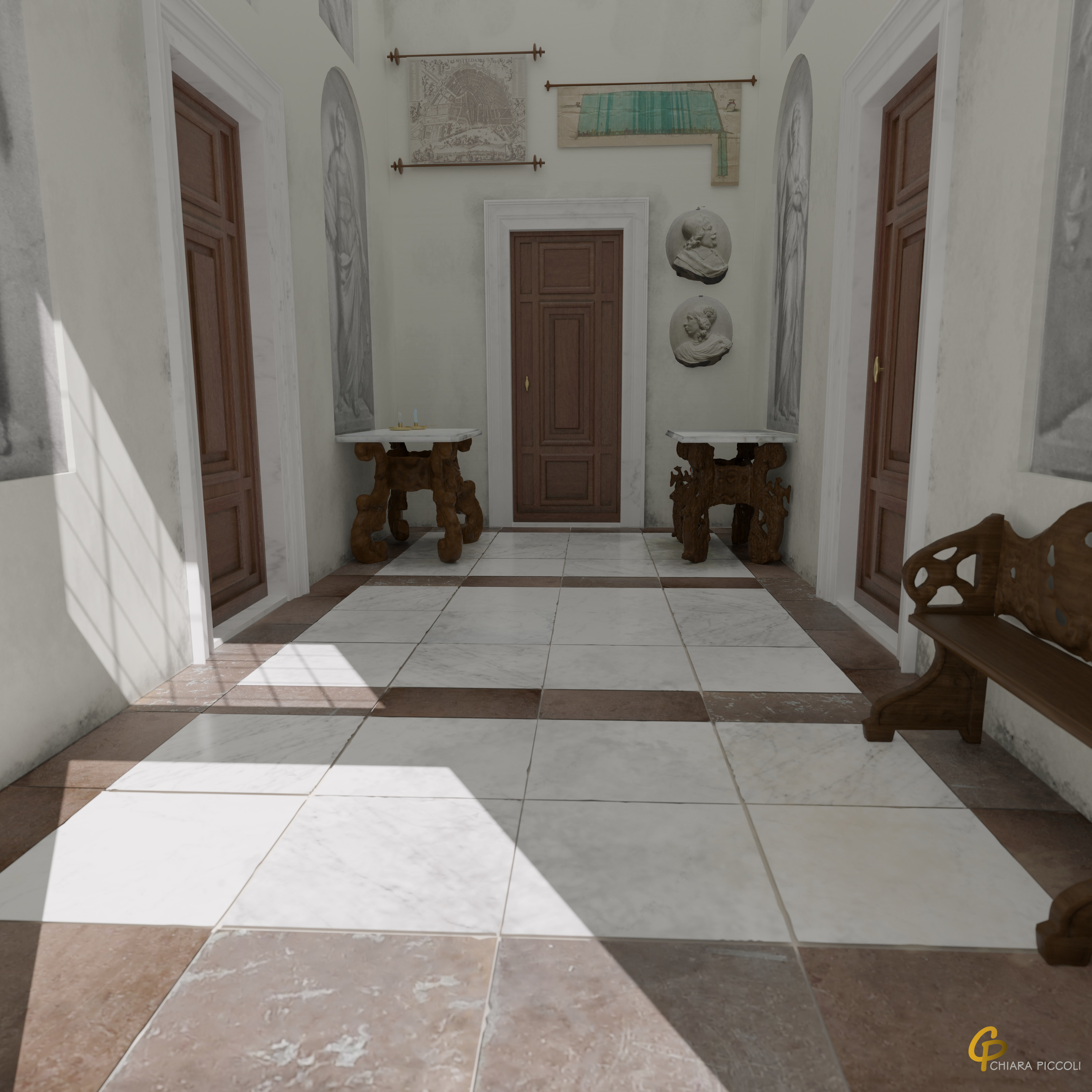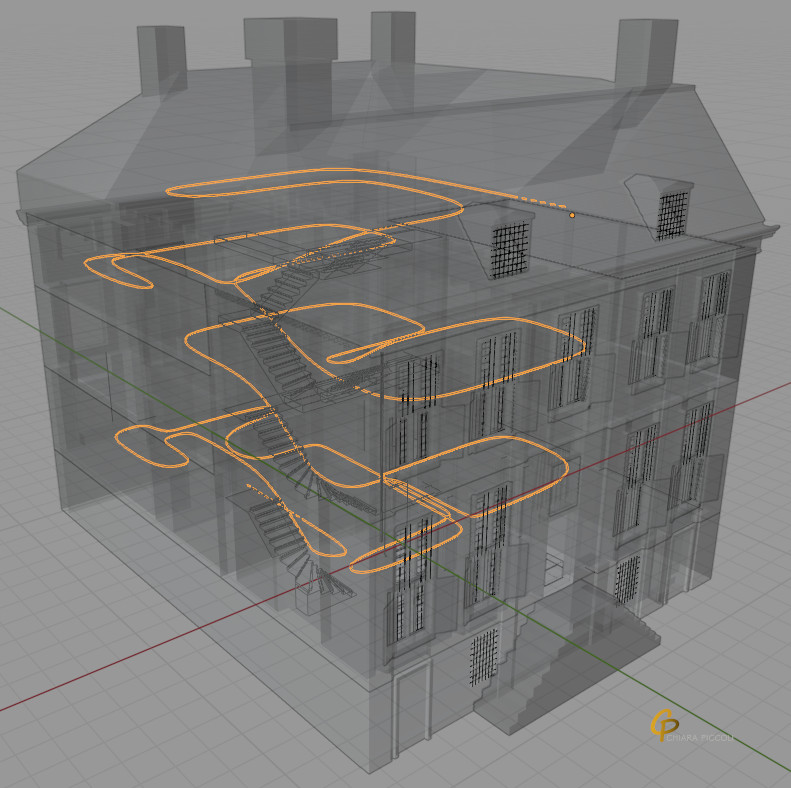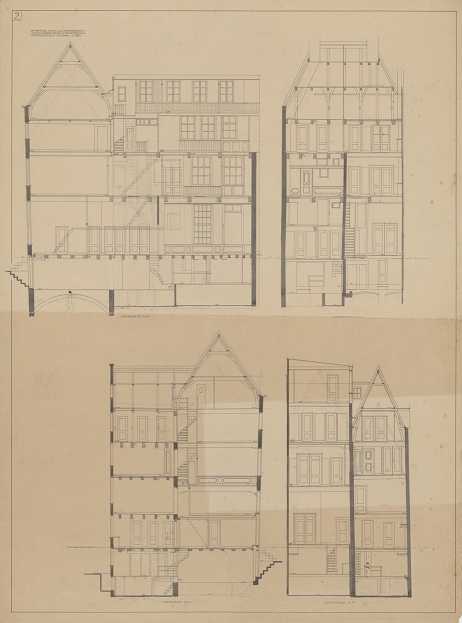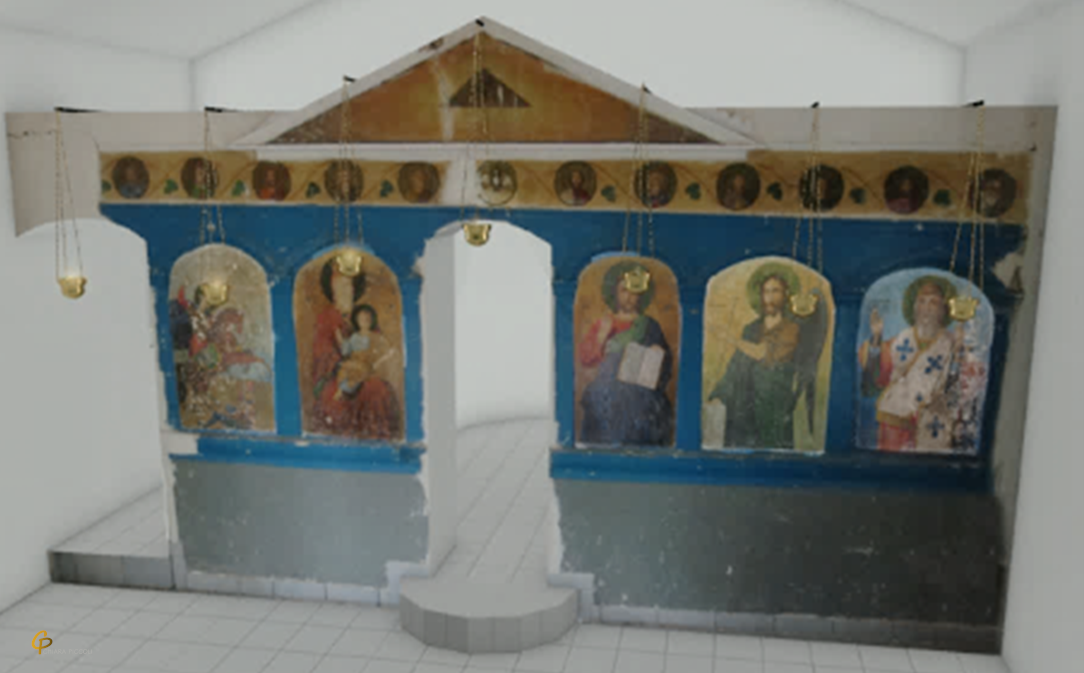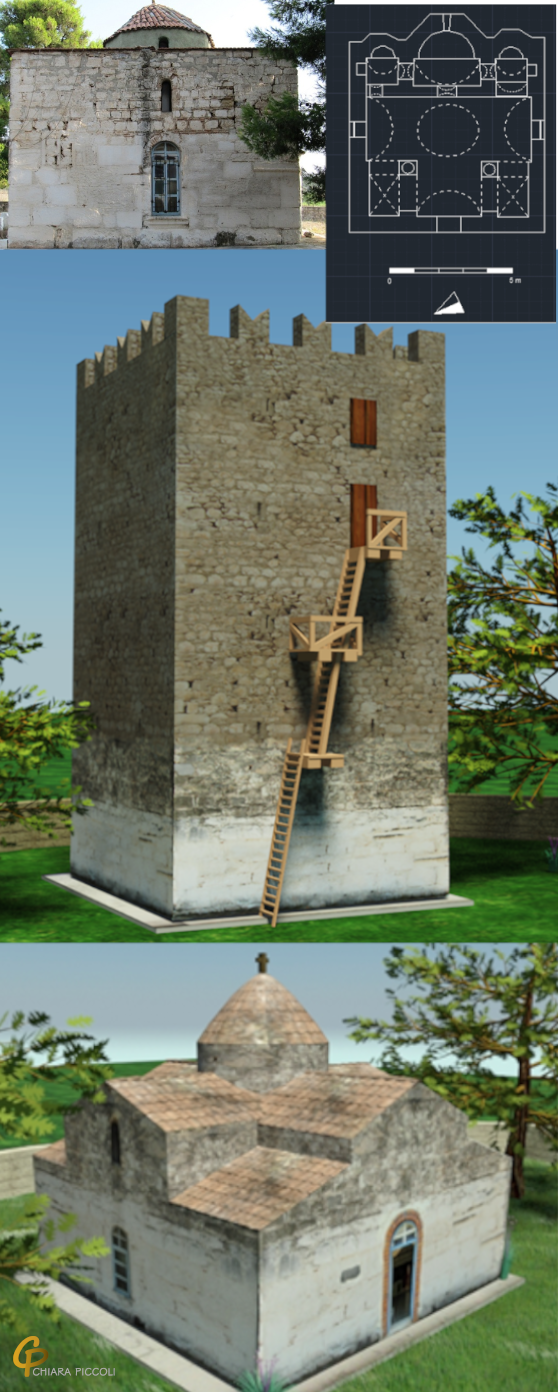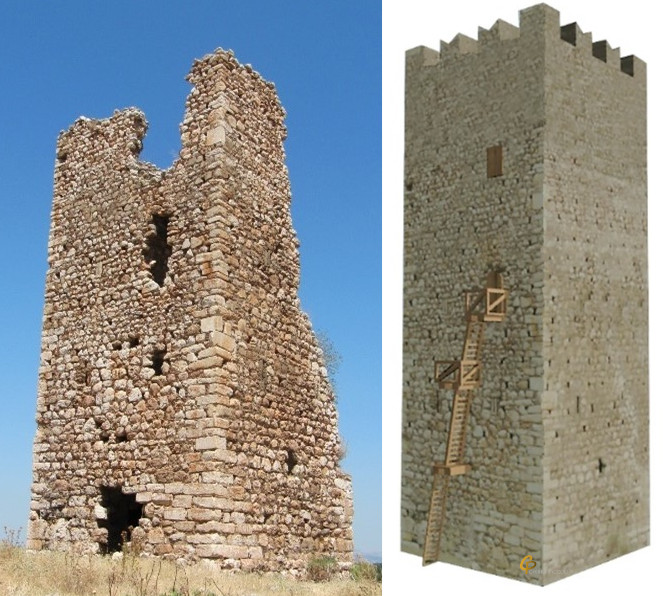 The Virtual Interiors webviewer allows the exploration of 3D models and contextual information. Would you like to try it yourself? You can explore my 3D reconstruction of the entrance hall in the house of the Amsterdam patrician and VOC director Pieter de Graeff (1638-1707) at Herengracht 573 here. Read more about the viewer in Huurdeman & Piccoli 2021.
In this invited talk I gave at the Dutch-Flemish chapter of the CAA in 2021, I presented some of my works to illustrate what I think are some of the contribution of 3D reconstructions to archaeological and historical research.
BOOK HISTORY, MEDIA & CULTURE​
During my master's degree in Book and Digital Studies I started to take an interest in how knowledge and ideas have been transmitted through books and visual media from the early modern period onwards and how changes in media (including the digital turn) impacted this process. I delved into topics such as the international networks that scholars and publishers created to exchange information in the Republic of Letters, early modern private libraries and book collections, and the reception of antiquities in print media and films. This knowledge also helps me to reflect upon my own work on digital 3D modelling and how the images of the past that I create may be received and interpreted/decoded in the future.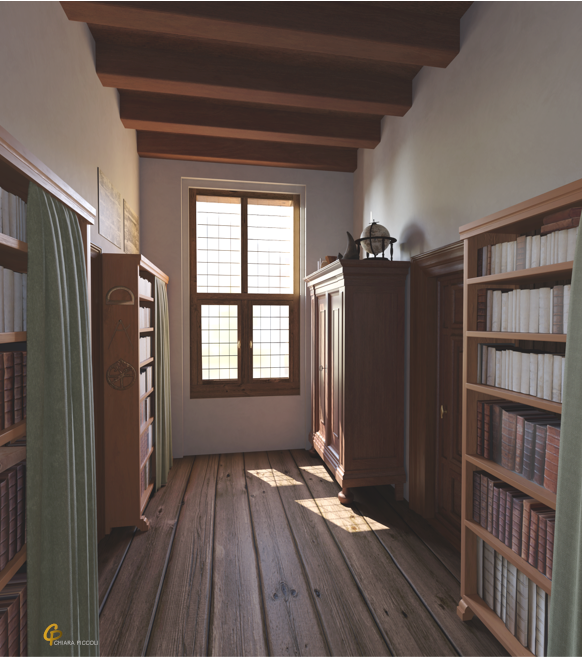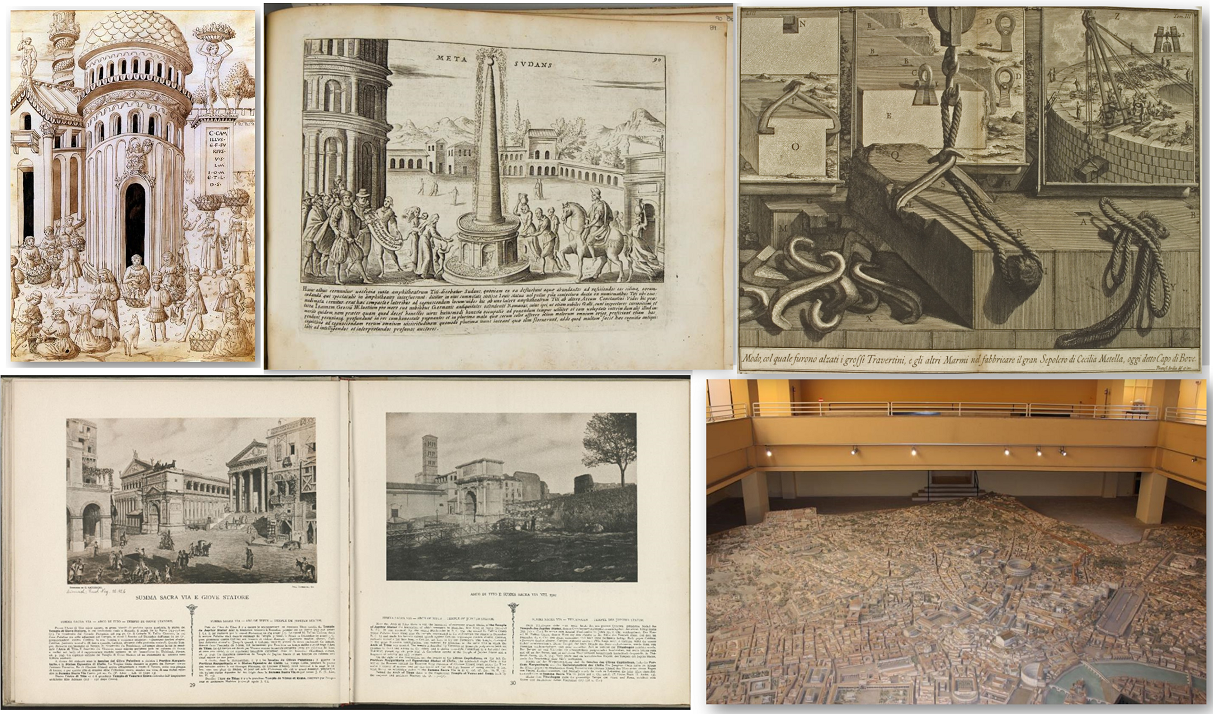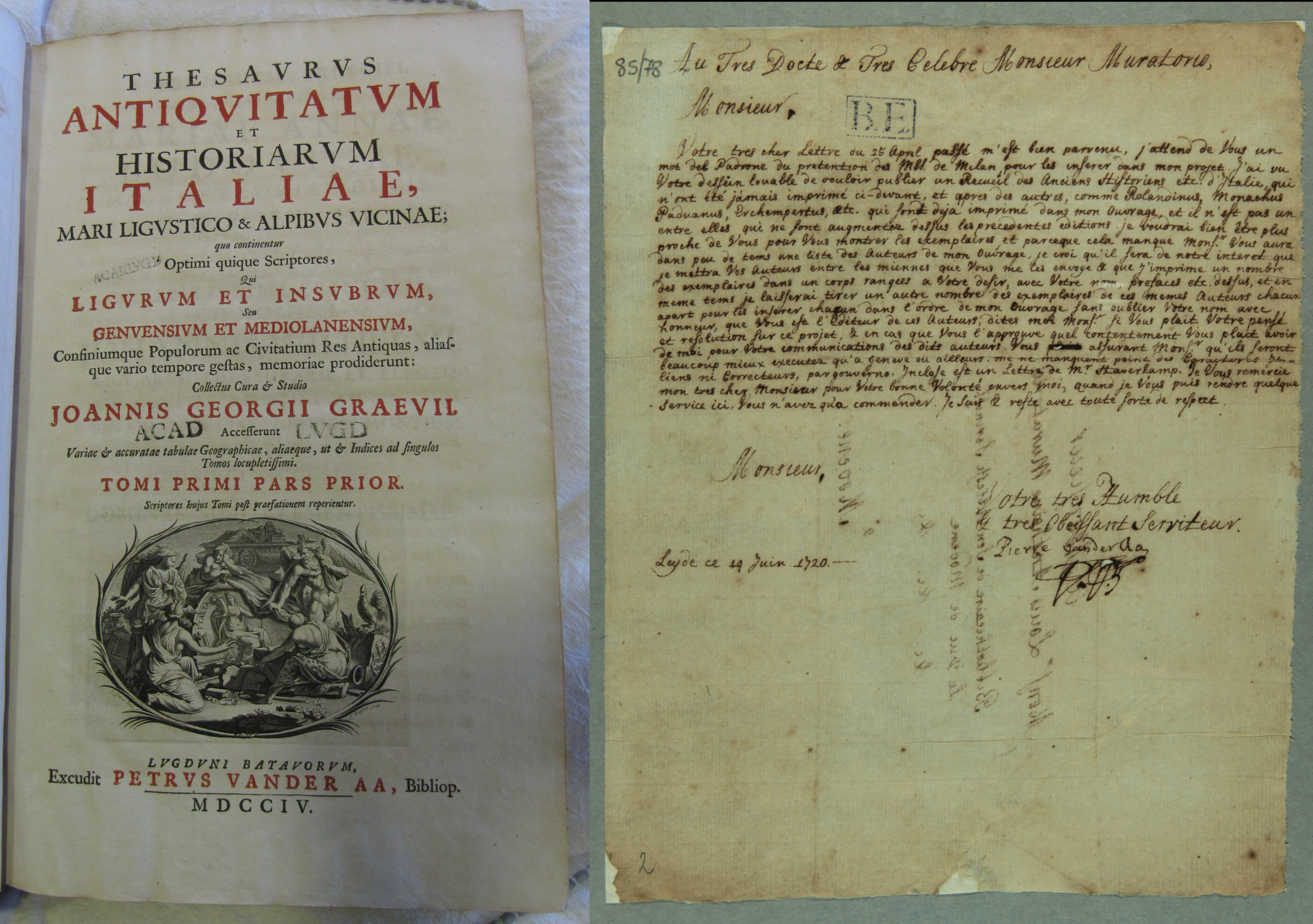 Digital tools support the analysis and interpretation of the case studies that I work on. I specialized in 3D modelling and GIS mapping tools to integrate archaeological, building historical and comparative sources and to visualize reconstruction hypotheses in the rendering style (grey-scale or photorealistic) appropriate for the research questions I am investigating. Over the years I developed advanced skills in a variety of software packages and methodologies, such as CAD drawing (AutoCAD), hand-made 3D modelling (Blender), rule-based 3D modelling (Esri CityEngine), image-based modelling (Meshroom), (3D) GIS (QGIS and ArcGIS).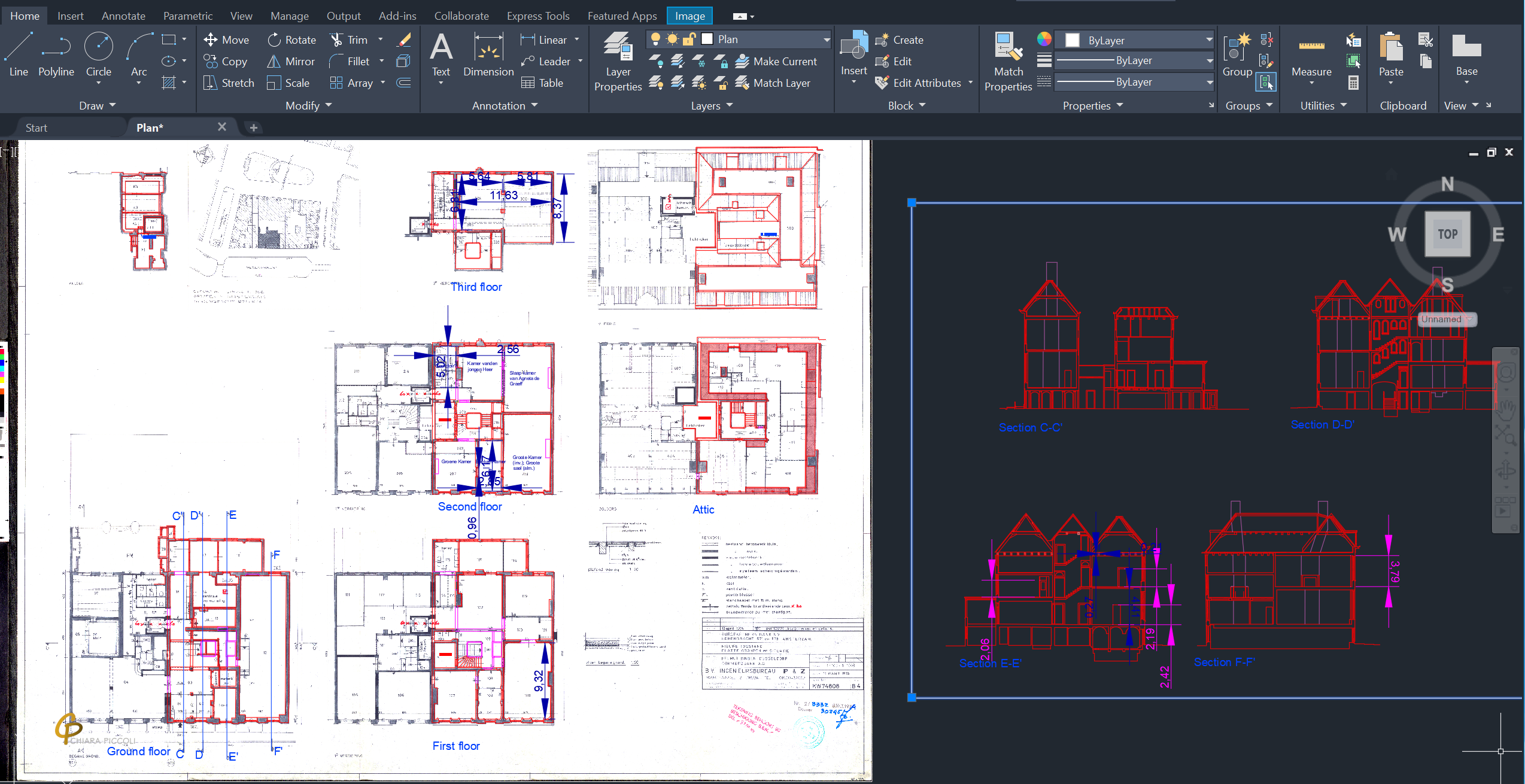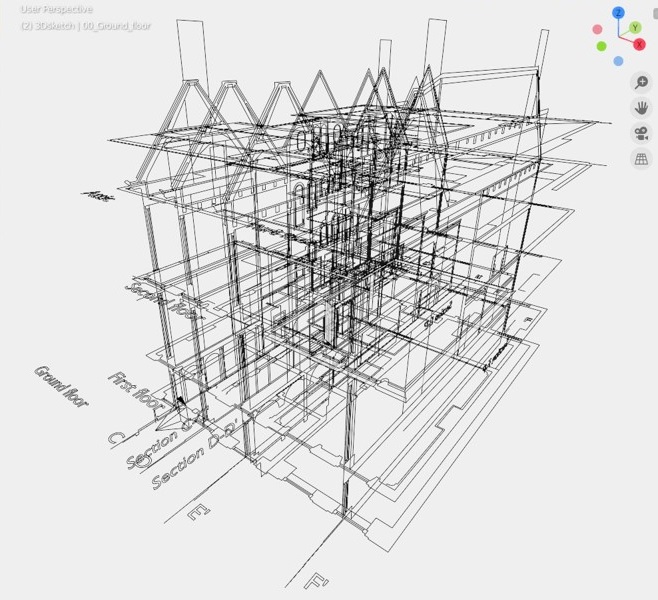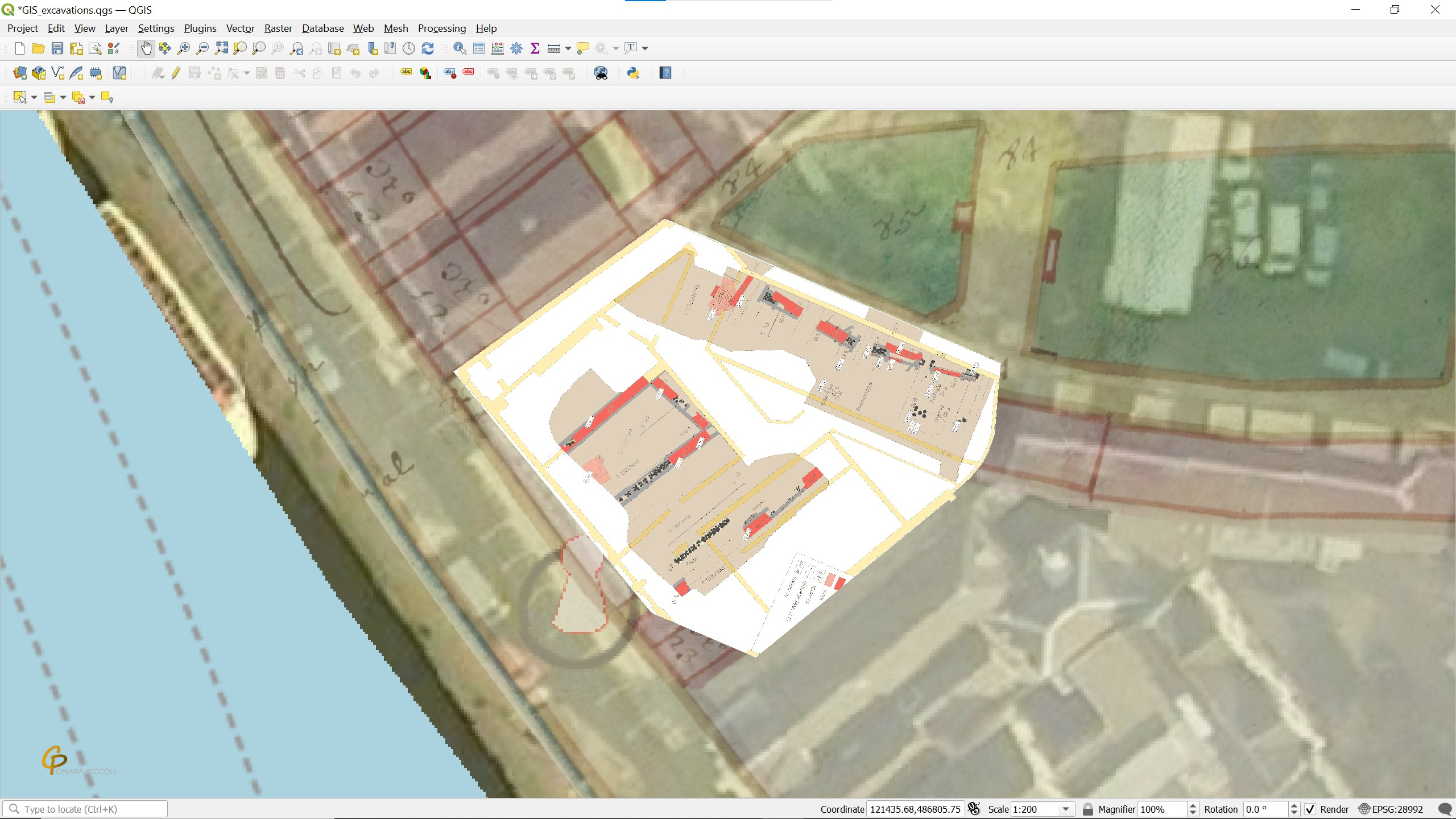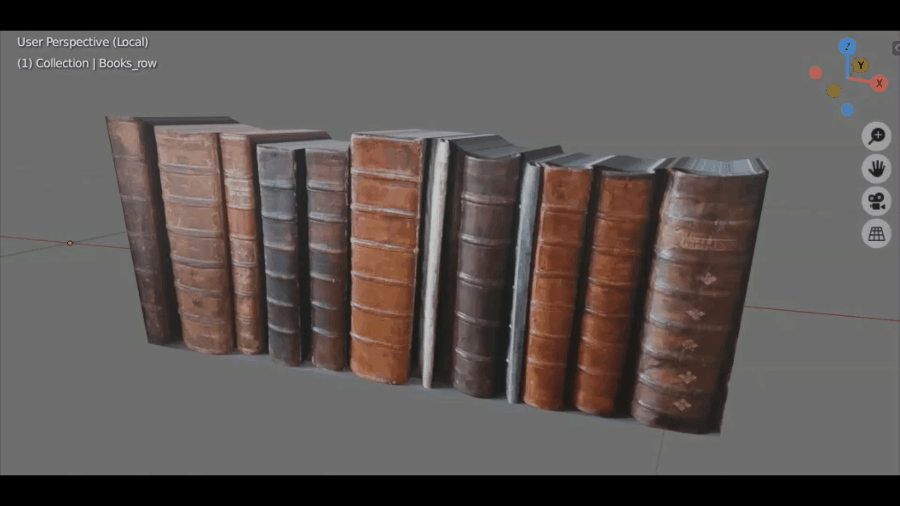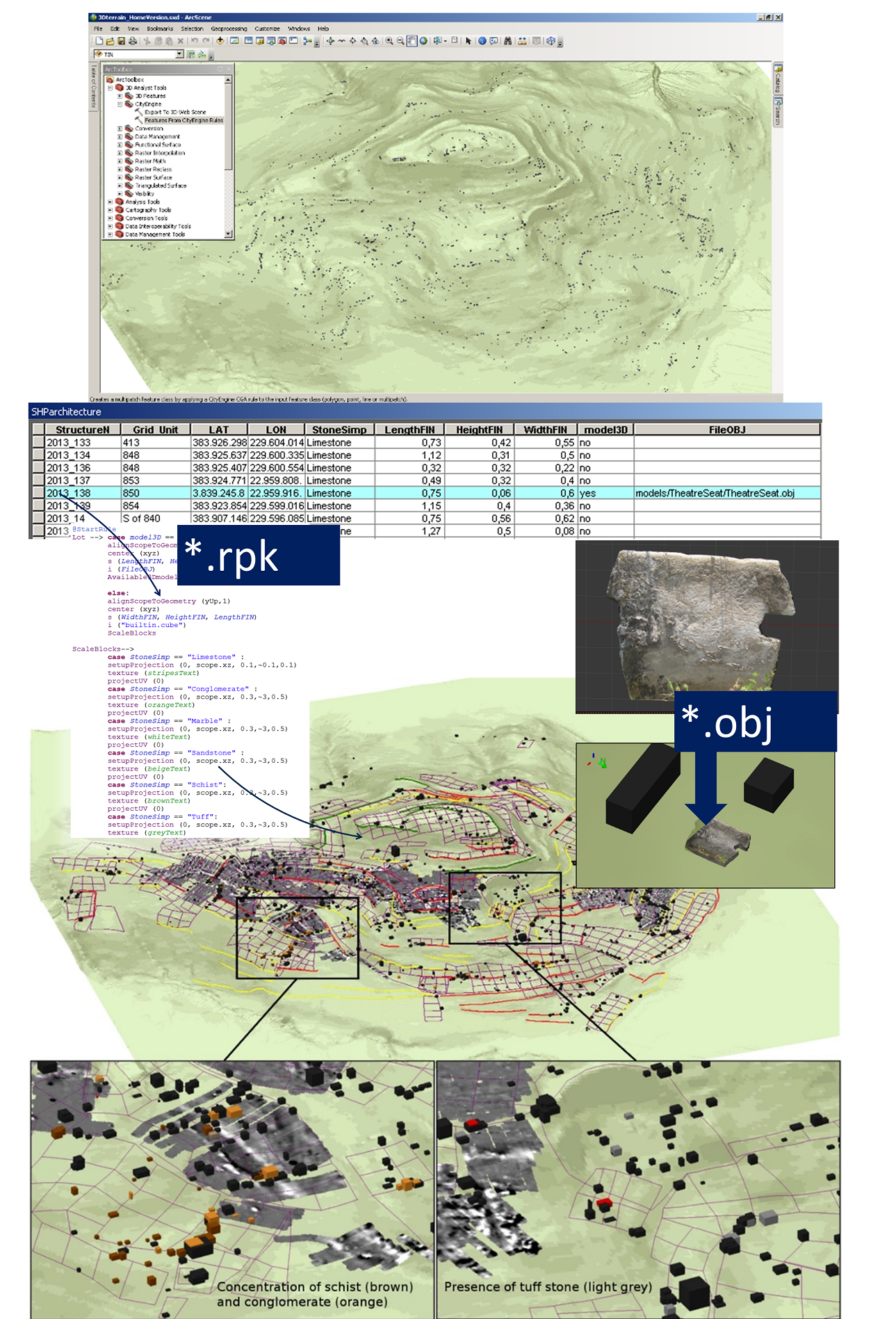 Copyright © 2023 Visual pasts